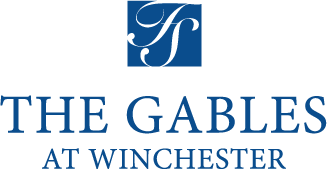 Address: 299 Cambridge Street
Winchester, MA 01890
Assisted Living
Independent Living
Outpatient Rehabilitation
Respite Care / Short Term Stays
Senior Living in Winchester, MA
​​​​​​As you're walking amidst strong New England pines, playful piano keys and a hint of laughter catch you by surprise. You follow the joyful sounds into our spacious lobby, where residents mingle as another tries their luck at "Piano Man" on the community piano. There's a sense of fun and wanderlust in the air as your glance shifts to the window. Bright pink shades of rhododendrons dance on the patio where residents are reading. The residents have known each other for a long time—decades, even. But you're welcomed into the fold immediately as a new friend calls you over. It's time for dinner—and it's about time you got here. Welcome home.
The Gables at Winchester would love to connect!
How can we help you?
"*" indicates required fields
Your life, your way, every day.
We know moving to a new community later in life is a big decision, but with the range of living options offered by Five Star Senior Living the rewards can be just as life-changing. No matter what you choose, you can expect amazing service, a strong sense of community, and true independence.
Floor Plans & Pricing
Your home is your space and that should include everything you need. Our charmingly designed living spaces tie all your expenses into one neat monthly payment. The Gables at Winchester offers a wide range of living options including studio, one and two-bedroom apartments – monthly rental rates starting at $5,545.
Featured Amenities
Acreage
Ageility Physical Therapy Solutions
Bar / Cocktail Lounge
Beauty salon/barbershop
Included Internet
Library
Movie theater
Three meals included
Get to know our community.
At The Gables at Winchester, we know what it takes to feel at-home. You need people who are always there for you—ones who know how to make you smile and never let you dance alone. You need care that you can depend on. And you need the freedom to do what you love.
Luckily all of that and more is right outside of your door. Our team has been here for decades, friends are around every corner and we have activities for just about every interest. Join the gardening club, catch your favorite movie in our theater or listen to a band as you enjoy New England's colorful fall foliage. Come on in.
The Gables at Winchester - Reviews
We'd love to hear from you!
Connect with us by phone or live chat to schedule a tour, get answers to your questions, or just to say hello.